Parenting with heart, mind, and soul.
I provide parent coaching to help, guide, and support you to be the best parent you are meant to be. We work together to find personal solutions that work for you and your family. Together we set small goals and actionable steps to help you move forward on your successful parenting path.
Something in your parenting soul is calling you to action. This is why you are here. You are most likely struggling with something that has unhinged you, and you are looking for answers.
Do any of these conundrums concern you?
Kids don't listen
Kids don't follow directives
Lack of cooperation with household chores
Madness at mealtimes
Refusals during morning rush hour
Battles at bedtime
Hassles with homework
Major meltdowns
Siblings forever fighting
Power struggles
Anxiety
Disrespect and answering back
Bullying
Explosive anger
Technology and social media addiction
Finding "me" time
Understanding childhood ages and stages
You are in the right place.  And I am so glad you are here!
Parenting challenges are universal. Every parent has 'stuff' going on. They have times when they have momentary lapses and 'lose it', let their kids down, cause them pain, feel guilty, embarrassed, confused and lost. There are no perfect parents, only parents who are endeavouring to do their best given their current understanding and circumstances.
There have been many times when I doubted my parenting ability, was fearful, frustrated and frazzled. Very early in my parenting journey I was driven to despair when my kids would fight, have meltdowns, refuse to cooperate, not listen, not want to go to school, eat dinner, do their homework, go to bed, or join family events.
I found myself yelling too much, second guessing what I was doing, lost, alone, and at times, not on the same page as my husband. Until I said, "Enough already! Things have got to change." And so I made sure they did.
It can feel like a never-ending struggle 
with no light at the end of the tunnel!
Do you feel like giving up because it's all
too hard, and you are just so tired of it all?
Well, thank goodness you are here!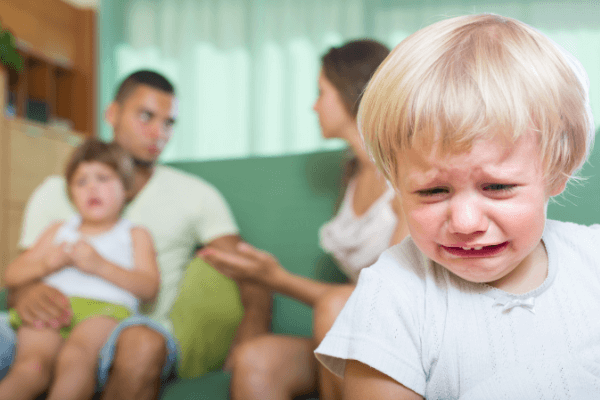 Congratulations on taking this first step. You are ahead of millions of other parents who choose to ignore things and hope they will improve on their own (which they won't), or worse yet, continue to blindly force and coerce their children to do as they are told to the detriment of their relationships.
Parent coaching will bring you peace of mind and life-changing benefits for the whole family.
And the best thing about personalised coaching? You get quality one-on-one time with me to keep you focussed, inspired, encouraged, and accountable!!!
The light in your soul is illuminating your parenting world. You are being called to let go of all that no longer serves you or your kids. It is your soul urging you to listen to your heart. 
Coaching with Ren is a personal journey that takes you into your parenting heart centre and helps bring out the best and wisest parent in you.
 
So let's do this!
CLARITY CALL
YOU + ME = CLARITY
$
147
single session
BACK ON TRACK
RESET, REFOCUS, REFRAME
scripts - what to say when...

resources - readings, videos

copy of Parents Take Heart
We meet "face-to-face" online. We can use the phone if preferred.
Package sessions are scheduled weekly or fortnightly – we decide this together.
Make a payment using PayPal or your credit card.
Payments are to be made before the session.
Book your call or your first package session. Additional package bookings will be made after your initial online meeting.
Prior to your first session or call, you will receive an email with additional instructions about our online communication, a contract to sign, and a questionnaire to fill in to help me know ahead of time what is going on for you.
We look at:
the big picture.
major troubling issues.
triggers, what sets you blood boiling and when, and what to do about them.
effective strategies based on current research. These strategies take time to become daily habits. I keep you on track.
how to stop yelling.
how to manage your own emotions.
how to deal with conflict with respectful communication.
how to communicate when you have a problem, and when your child has a problem.
how to take care of your needs.
how to manage meltdowns.
how to connect and build strong relationships.
how to listen to your heart and parent mindfully.
When you have parent coaching, you give yourself the gift of the most important tools and strategies you will ever need, that will last you a lifetime. You are investing in yourself and your family.
What is that worth to you?
What will it cost you in family fallout and therapy for months, or even years? Your habits and actions have a profound effect on your overall well-being and happiness. The current situation you are in is determined by your past actions, habits, and decisions. By making small changes and investing in yourself in positive ways, you are ultimately creating a better future for yourself, and your family.
AFTER PARENT COACHING SESSIONS
You will:
have a clear parenting vision.
be more confident in your parenting decisions.
have authority without being authoritarian.
respond to challenges with calm and grace.
have a toolkit of effective communication and problem solving strategies which take the angst out of parenting.
listen with empathy and for understanding.
know what to say and when.
build strong, loving connections with your kids.
maintain respectful relationships.
discipline without yelling, punishing, using threats, bribes, or time-outs.
take good care of yourself.
feel less stressed, more empowered, while empowering your kids.
raise happy, cooperative, and thoughtful children.
parent with mind, heart and soul!
I was really confused about disciplining my kids. I didn't know how to set boundaries and my kids ran all over me. With Ren's guidance, I learned how to change the way I expressed my needs. She gave me the words to use to talk with my kids when I had an issue with them and when they had their own issues. Most importantly I learned to listen, really listen. It is very liberating now that I know I don't have to 'fix' everything. I just need to problem-solve.
I really wanted to know how to be a mindful parent. And now I know so many ways, my heart is full! Thanks Ren!
Every parent needs coaching! What an incredible investment we made, I feel like we won the lottery. I really needed help with managing meltdowns and how to stop all the fighting. I was close to breaking point and Ren saved the day.
I am so glad I followed my gut and had parent coaching with Ren. We are a changed family thanks to Ren. Her uncanny way of knowing what's really going on plus having such a gentle and encouraging manner - is priceless to me. I am forever grateful.
The best thing I've ever done for myself and my family is to be mentored by Ren. I didn't realize just how ineffective my parenting approach was, and now I am on track! It's been brilliant working with Ren. She's so astute and so supportive.
You were recommended to me when our son was acting out, my husband and I couldn't communicate with him and we didn't understand what was going on. After just one session I felt that you knew our son better than we did–and then you guided us and showed us who he was, how to communicate with him in a meaningful way and to understand what was going on for him. You are completely non-judgemental and just completely wonderful. It might appear strange to others that you are based so far away from us, that you have never met our son, that our appointments are via Skype, however it works! It just does! It was the best money we spent last year. We shall be forever grateful to you Ren.
SCHEDULE YOUR APPOINTMENT
Ready?
Decide on your appointment type. Do you want one session (choose Clarity Call) or a package of 6 sessions (select Back-on-Track)?
Book your appointment using my calendar. Check my calendar and find a time that works for you. The calendar automatically identifies your time zone. It shows you the appointments available based on your time zone (there is no need to convert anything).  When you click "book it" you will be asked to enter your information as well as to make a payment. Then, watch your inbox for a confirmation email.

Confirmation email.

Everything you need for your session will be included in this confirmation email:

A link to a Parent Coaching Agreement and questionnaire (that must be completed prior to our session) and,
A link for our online meeting. You will click on this link just a minute or two before your appointment time is to start.
If you wish to use your mobile, then we will use that.

The session.

Please be on time and have no distractions for the full 90 minutes. You'll be able to ask any questions and get clarification around any concerns. We will discuss your current challenges as well as how you want things to be different. A personalised plan will be decided on with action steps to take for the following week/month.
The session lasts up to 90 minutes. At the end of the session, we will schedule a follow-up session one or two weeks later.

Follow up.

You will receive an email summary covering the suggestions and recommendations we discussed.

Free email support

is provided between sessions. You are encouraged to email me with questions, concerns or clarification at any time between sessions. Success stories are great too! I will be sending emails to you to check in and keep you accountable.

Supporting resources.

You will receive articles, ebooks, videos, meditations, AND a pdf copy of my book Parents Take Heart.
Book your session now. I look forward to talking with you soon! See you on the inside!
If you're not quite ready to set up a coaching session, no problem.