The Mindful and Wholehearted Parenting
Online Program
An 8-week comprehensive program
to bring out the best and wisest parent in you.
The Mindful and Wholehearted Parenting Program shows you how to parent with mind, heart and soul. It takes you on a personal journey into your parenting heart centre and helps bring out the best and wisest parent in you.
The world is changing and evolving at a rapid pace. You are a parent in the digital 21st century, doing the toughest job on this planet. And parenting is just getting harder!
Parents are looking for guidance on how to parent with authority without being authoritarian, how to discipline without punishment, how to connect and not coerce, and how to empower their children as well as themselves.
How will your situation improve? Will you…
Do nothing
Figure it out on your own
Hope for the best
Learn new skills and strategies (like every head of a company, and in this instance, you are the head of your own family company), manage your mindset and champion change.
You cannot rely on the methods your parents used, yet you are hard-wired to do so. There-in lies the problem. By releasing past conditioning and changing outmoded beliefs, habits, and patterns of behaviour and thought, you can change pre-existing wiring, and parent with calm, compassion, and respect.
You can turn chaos into calm. You can discipline without punishment. You can problem-solve with your kids to reach amicable solutions. You can have healthy limits with clear communication so that your kids listen and cooperate. You can parent far more peacefully and have peace of mind.
It takes a holistic approach to bring about the changes and outcomes you desire.
You must look at all 3 major aspects of your life as it relates to your parenting:
Your own self awareness and self-care.
Your understanding of your child and the relationship you have with him/her.
How you communicate and resolve conflicts.
All parents need training in these 3 areas. Without the essential skills, your parenting world is fraught with frustration. I wish I could break it to you gently, but that is the reality.
WHAT YOU LEARN AT THE ACADEMY
HOW YOU BENEFIT
In this 8-week comprehensive Mindful and Wholehearted Parenting Online Program you will:
Be EMPOWERED so that you manage your family with confidence, compassion, kindness, and CLARITY of MIND and HEART.
Be MINDFUL so that you reflect before responding, and resist the urge to react in anger to your child's mistakes.
Be INSPIRED to live your authentic, energized self, from a loving heart space – and be the best role model for your kids.
Bring yourself to a state of CALM when all around you is in chaos.
EFFECTIVELY COMMUNICATE and resolve conflicts without punishments, threats, bribes, or time-outs.
LISTEN with more EMPATHY and UNDERSTANDING so that your kids feel heard, and in return, your kids will listen and COOPERATE.
Have the right language to VOICE your NEEDS and CONCERNS.
Manage your stresses, triggers, and own self-care so that you are more PRESENT with a POSITIVE and PROACTIVE MINDSET.
Have deeper, stronger, more respectful CONNECTIONS with your kids. Your children will want to discuss their problems and concerns with you instead of withdrawing or rebelling.
Experience fewer angry outbursts and power struggles–less tension, less resentment, WORKING TOGETHER instead of against one another.
Regain your SANITY with more PEACE, HARMONY and LOVE in your home!
WHAT YOU GET

The course material will be made available to you one week at a time, as it is drip-fed to you over 8 weeks. You have a whole week to dive into the week's module, have personal coaching around the material in the module, complete the assigned tasks, and put into practice the invaluable strategies you've learned. 
I won't go so far as to say it is a 'parenting boot camp', but it comes close. 🙂
By the way, there is a reason why this amazing program is not self-paced. We all have extremely busy lives and time is of the essence. I'm here to keep you accountable and on track. Studies have shown it is human nature to either get distracted or give up, and not finish something you've started.
You are investing in yourself and your family, and I'm here to keep you to that. It's important to me that you get the outcomes you desire and be the parent you are meant to be!
Once the program starts, you have access to all of these brilliant resources!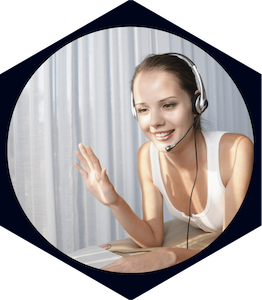 8 weekly one-hour group coaching sessions with Ren
8 personal and individual one-hour coaching sessions with Ren
Personalised insights, inspiration, and accountability check-ins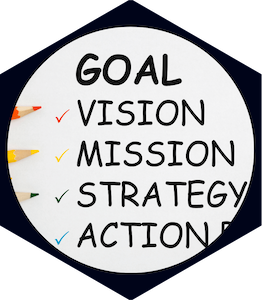 A personalised action plan
Practical weekly assignments
Supporting resources – articles, ebooks, videos, meditations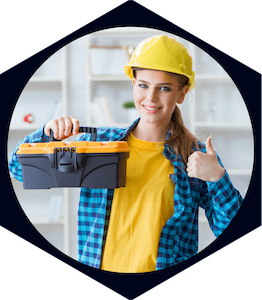 A toolkit of the most effective parenting strategies
Private Facebook community membership
Lifetime access to the program and resources
Your partner (if living in the same household) can join for *free!
Answers to all of your questions
30 day money-back guarantee
A digital copy of Ren's book:
Parents Take Heart
MINDFUL AND WHOLEHEARTED PARENTING PROGRAM
UP YOUR GAME
$
1147
8 WEEK FACILITATED ONLINE PROGRAM
8 weekly one-hour group sessions with Ren.

8 personal and individual one-hour coaching sessions with Ren.

Insights and inspiration from Ren as well as accountability check-ins.

A personalised action plan.

Practical weekly assignments.

Supporting resources - articles, ebooks, meditations.

A toolkit of the most effective parenting strategies.

A digital copy of Ren's book: Parents Take Heart.

Private Facebook group with group accountability.

Answers to all you parenting questions.

Your partner (If living in the same household) can join for *free!

30 day money-back guarantee.
Parents love this program!
"I am glad I joined the program. My connections with my children are stronger. I have learned ways to talk to my children so they listen better. I am a happier mum. I have dropped down all the yelling. I feel so grateful! Thank you Ren! You're amazing!"
"Every session was so helpful. It helped a lot with my kids. I stopped yelling!"
" I have learned so much about myself. The sessions taught me about breathing, walking away (when I am angry) and listening. Ren is very knowledgeable. "
"The program is excellent and the sessions are very useful. My children pay more attention and I am more calm!"
" I like how Ren engaged us. The material is very practical and I totally changed how I related to my boys. They became far more helpful and responsive. I changed the way I listened to them talk about their issues. I also stopped trying to tell them what to do all the time. It is such a worthwhile course for every parent."
I wish I had have done this program when my kids were little. It would have saved me so much unnecessary stress! Now I understand and know what to do when my kids are acting up. I know what to say and what not to say! That has been such a huge benefit of this course; learning how to respond and not react!
This program is incredible. It really does deliver everything it says it will. I grew in so many areas of my life, I can hardly believe it. I am now so much calmer and my kids are so much more receptive to my requests. We are all getting along. It's like night and day.
Each module is filled with really beneficial information and activities. I thoroughly enjoyed all of the readings and doing the exercises helped me immensely. It's such a well-structured program; each module builds on the previous one. Having Ren there to keep me focussed and accountable made all the difference to my successful outcomes.
I really needed this program and it has been a life saver! I didn't realise how much the state I'm in rubs off on my kids. I am so much more aware. I can now stay mindful and present without wanting to rush in and fix things for my girls. We can talk about what bothers us without it turning into a meltdown. How awesome is that?!
Frequently asked questions